Send inspiration, hope, and traditional values to your loved ones every month with one of our gift subscription plans.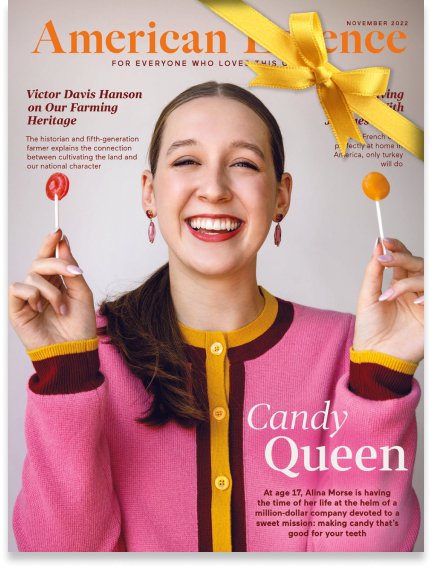 1 Year (12 issues)
+ 2 Free issues
or
* Based on a monthly rate of $14.95/issue
Gift subscriptions do not renew automatically. To continue the gift subscription, you will have to buy another.
If your recipient likes American Essence, he or she can easily renew their subscription. Directions on how to do so have been emailed to them.
Frequently Asked Questions
What is American Essence?
American Essence is a monthly magazine featuring the people, places, and influences that embody the ideals of America. It celebrates the everyday individuals who grow our food, run our small businesses, build our communities, raise families, and preserve traditional culture that is the heart and soul of America.
When should I expect my first issue?

American Essence magazine is mailed out on the 5th of every month. The cutoff time for each month's issue is the 25th at 12 p.m. ET of the previous month.

For example, if you subscribe on July 22nd, the first issue you will receive is the August issue, by August 25th. If you subscribe on July 26th, the first issue you will receive is the September issue, by September 25th.
Do I get a free magazine subscription if I have a subscription to another product such as print, digital, or TV?
No. You have to order your American Essence subscription separately.